Chellakuttiye Lyrics (Avastha Love Song Lyrics) Srinish Aravind and Pearle Maaney latest Malayalam romantic song lyrics from a web series directed by Sharath Davis. Chellakuttiye Malayalam song lyrics written by Pearle Maaney. This song lyrics is sung by Jecin George and the lovely song lyrics starting from Chellakuttiye en Kannin Maniye is popular now.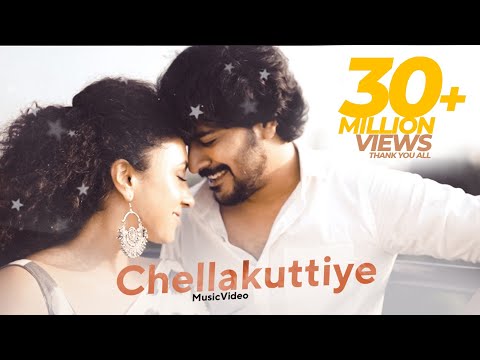 | | |
| --- | --- |
| Song | Chellakuttiye (Avastha Love Song) |
| Lyricist(s) | Pearle Maaney |
| Music | Jecin George |
| Singer(s) | Jecin George |
| Album | Avastha |
| Starring | Pearle Maaney and Srinish Aravind |
| Music Label | Pearle Maaney |
Avastha Love Song | Chellakuttiye Song Lyrics | Pearle Maaney
Ra Ra Raa Raa…
Ra Raa Ra RaaRaa..
Yaar Ivalo..
Kan Thediyatho
Kaathiruntha En
Kaadhaliyo
Kankalukkul
Thendral Itho
Paarthathume
Minsaaramitho
En Chellakuttiye
En Kannin Maniye
Nee Kaatum Kopam
Kaadhal Endru
Unnai Katti Azhaikka
Oru Mutham Kodukka
En Nenjam Thavikka.
( Instrument)
Kankalil Mounam
Vaarthayil Thaapam
Thevaya Kanne Intha Koopam
Moochinil Vegam
Pechinil Bhaaram
Thaanguma Kanne
Naanum Paavam
En Kaadhalai Neeyum Theendaamal Theendi Vitttayi,
Naanum Lock-Down Aanene.
Nee Azhuthaal Antha Meghangal Keezhe Varum,
Un Kankal Thudaykkum.
En Chella Kuttiye,
En Kannin Maniye,
Nee Kaattum Kopam
Kaadhal Yendru…
Unnai Katti Azhaikka,
Oru Mutham Kodukka,
En Nenjam Thavikkaa…
Chellakuttiye Video Song | Jecin George
The story and edit works of Chellakutiye Song done by Pearle Maaney. Featuring pearle Maaney and Srinish Aravind are the lead roles in this web series. The story is about the situation facing when they are stuck together during the lockdown. Now Avastha web series title song lyrics 'Chellakutiye' is a romantic Malayalam song and behind the camera Robil T Paul has taken the beautiful visuals. The music video of romantic song lyrics 'Chellakuttiye' directed by Sharath Davis and released by Pearle Maaney on her official YouTube channel. Chellakutiye song lyrics is sung beautifully by the singer Jecin George.
Check out more Malayalam Songs like 'Chellakuttiye' from pearle manney.