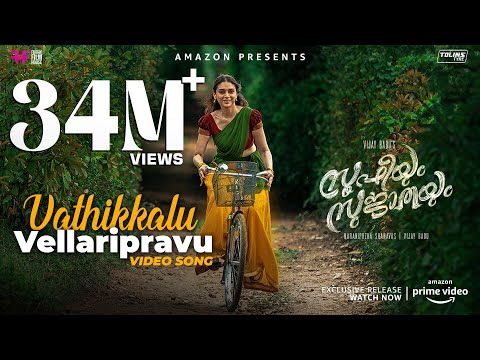 Sufiyum Sujathayum Movie Reviews
Sufiyum Sujathayum Reviews: In the opening caption, the director makes note of the spirit of the film by saying that "Her love for him made her the almighty". As the name suggests, this is the story of Sufi and Sujatha. It is the story of their eternal love. Sufi and Sujatha, who tell the story in the context of Sufism, are as beautiful as poetry and as powerful as death.
Musical love story
The film Sufiyum Sujathayum is a musical love story that gives the audience a great visual and auditory experience. See all the song lyrics of Sufiyum Sujathayum.
Starting at midnight into the Ustad's grave Jin Mosque at midnight, the sufiyum sujathayum movie maintains the mystical character of Sufism from the very beginning. From the presence of the Kannada language, it is assumed that the film Sufiyum Sujathayum is a geopolitical juggernaut.
Sufiyum Sujathayum Actors and Roles
Newcomer Dev Mohan and Aditi Rao Haidari will be seen in Bollywood and South Indian films. The director has been able to effectively bring out the cast of newcomer Dev. Dev finds its place in the minds of the audience without the beginner's crush.
Aditi is the most beautiful actress with her eyes. She makes the character of a dumb Sujata with a keen eye movement and subtle senses. Aditi finds continuity in Mishk's psycho-acting excellence.
A newcomer like Dev Mohan in the lead role, Jayasurya deserves applause for his portrayal of a slightly more prominent character. Jayasuriya used his screen space well. Outstanding performances of Siddique, Manikandan Pattambi, Swami Hooja, Karanjini and Mamukoya are more appreciated.
As the heroine is dumb, the director tries to make Sufi and Sujatha's love feel through the music without a lot of dialogue. Jayachandran has been able to blend the music with the spirit of cinema. The movie Sufiyum Sujathayum song lyrics by Harinarayana and Manoj Yadav are written well.
Cinematography and Editing
Anu Mutheedam's camerawork elevates the film technically and artistically. Deepu Joseph complements the editing table for Anu's frames. Most disappointing is that his scenes are denied theater experience. Even if it turns out to be a great movie experience that does justice to the script, there are no mass elements that satisfy the majority audience. So, Sufiyum Sujathayum are not everyone's cup of tea.
Now sufiyum sujathayum on amazon prime, the OTT platform would be a great option if it was able to recover from the siege, and in the future, Sufi and Sujatha will take advantage of the possibility of more films being released online. 
Friday Films and Vijay Babu, who have produced such artistic films along with Mas Masala Entertainment films like the Movie "Aadu", have opened a new market for Malayalam cinema through OTT release. After her first film as a critically acclaimed Kari, Sufi comes to Sujatha and Shanawas Naranpuzha, naranipuzha shanavas raises her graph as a director.
Movie Cast
Jayasurya
Aditi Rao Hydari
Vijay Babu
Hareesh Kanaran
Mamukkoya
Kalaranjini
Movie Crew
Naranipuzha Shanavas (Director/Screenplay)
Vijay Babu (Producer)
Anu Moothedath (Cinematography)
Deepu Joseph (Editing)
sufiyum sujathayum songs lyrics, sufiyum sujathayum songs, sufiyum sujathayum songs singers, sufiyum sujathayum lyrics, soofiyum sujathayum song lyrics